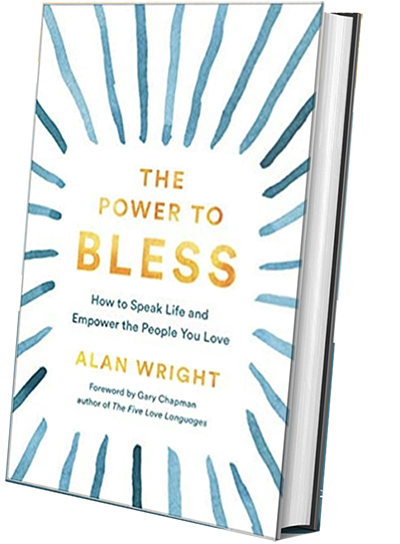 The Blessed Life Can Be Yours
In this book I want to do two things: impart blessing to you and teach you how to bless others. The Power to Bless provides a proven plan to receive and share the essential gifts of Biblical blessing:
Security.
Blessing assures us that we are loved. When we know we are loved and wanted, we are secure and confident. When we're secure, we soar.
Freedom.
Blessing releases us from the binding power of yesterday's pain. God wants us to live like we've forgotten all our troubles.
Fruitfulness.
Blessing releases productivity. God made us to be fruitful, and His blessing can make us twice as fruitful as we ever imagined.
Favor.
Blessing takes us beyond our limited skills and ambitions. God's favor opens doors for us that no amount of hard work ever could.
What would your life look like with these gifts of blessing? Who do you want to bless so they can live that sort of abundant life? You can see your spouse, your children, your friends and your coworkers becoming all that God created them to be. You and those you bless can have more joy, eliminate negative thinking, embrace opportunities, and be filled with God's power.
"If you want to change words of death to words of life, this book will help."
--from the foreword by Gary Chapman, #1 New York Times bestselling author of The 5 Love Languages
"Blessing isn't a reward for productivity but the fuel for it. This book will not only inspire you but give practical instructions to speak a blessing over others. I recommend it!"
--Eric Metaxas, #1 New York Times bestselling author; host of the nationally syndicated The Eric Metaxas Radio Show
BULK ORDERS - GET THE POWER TO BLESS 60% OFF RETAIL
For a limited time, when you order 20 or more books, you'll only pay our cost- $10 per book. That's 60% off retail!
Contact us today
and discover the power to bless and start changing the world around you for good.